What we do
Whether it's new installations, renovations, new builds and rebuilts or regular maintenance and straight out repairs - then Absolutely Electrical can sort it for you. We do a lot as electricians, for a lot of different folk, in a variety of locations and situations.
---

ELECTRICAL INSPECTIONS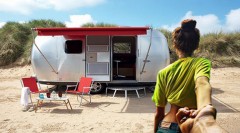 If you need an inspection done for your caravan's electrical warrant of fitness, have a property that's been off the grid for over 6 months, need a builders temporary installed or any new connections to the grid covered off.
It's only a phone call to schedule an electrical inspector for you. The electrical inspectors we use are current and up-to-date with the lastest electrical regulations.

Here's the electrical certifcations where and inspection is normally required as part of the process:
ECOC

- Electrical Certificates of Compliance

COV

- Certificate of Verification for reconnection

EWOF

- Electrical Warrants of Fitness
---
WIRING FITNESS REPORTS

If you're looking at buying or selling property, or the insurance company needs to know the state of your wiring - then a wiring fitness report for your property can be turned around quickly for you.
Let us know if you'd like reports from the builder and plumber too, no problems in co-ordinating this for you either.
Your electrical wiring fitness report is presented as you'd expect it to be, professionally, and it can be delivered by email if you need it quickly.
---
OUTDOOR EVENT POWER SUPPLY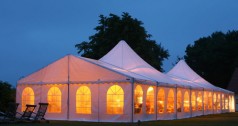 Planning a big event or function outdoors? Ensure you have a safe and constant power supply set-up.
Ask us about providing a secure power facility for things like:
Marquee lighting
Catering facilities and refrigeration
Music and PA systems
We can take the stress out of getting the power going for your special occasion - to make sure your event "goes off" to the right kind of bang.
---